In the vicinity of Ouddorp there are many fun outings for and with children! View our top 10 of the best children's outings. Go out and have fun with your family.
Goat Farm De Mekkerstee is the most animal-friendly outing in Ouddorp aan Zee. Children can see how they milk goats and how goat cheese is made. After milking the goats you can play outside on the playground equipment. Have you gotten hungry yet? Then enjoy some food in the restaurant with homemade products.
Play on one of the largest, cleanest and most beautiful beaches in the Netherlands. Build a sandcastle and bring your scoop net. The vast North Sea beach in Ouddorp aan Zee offers plenty of space for children to play.
Playing outside in the playground? Playground De Flipjes is a fun day out for children. The outdoor playground has a lot of playground equipment for the children to play on. Slides, swings, seesaw, trampolines, ziplines, it's all there and every child can run wild here!
4. Indoor playground Skål
Climb, clamber, slide and play in the sand. It's all possible in Bistro Skål's indoor playground. As a child you can go wild in this natural environment, because, in addition to the playground equipment, there are also real trees inside the indoor playground!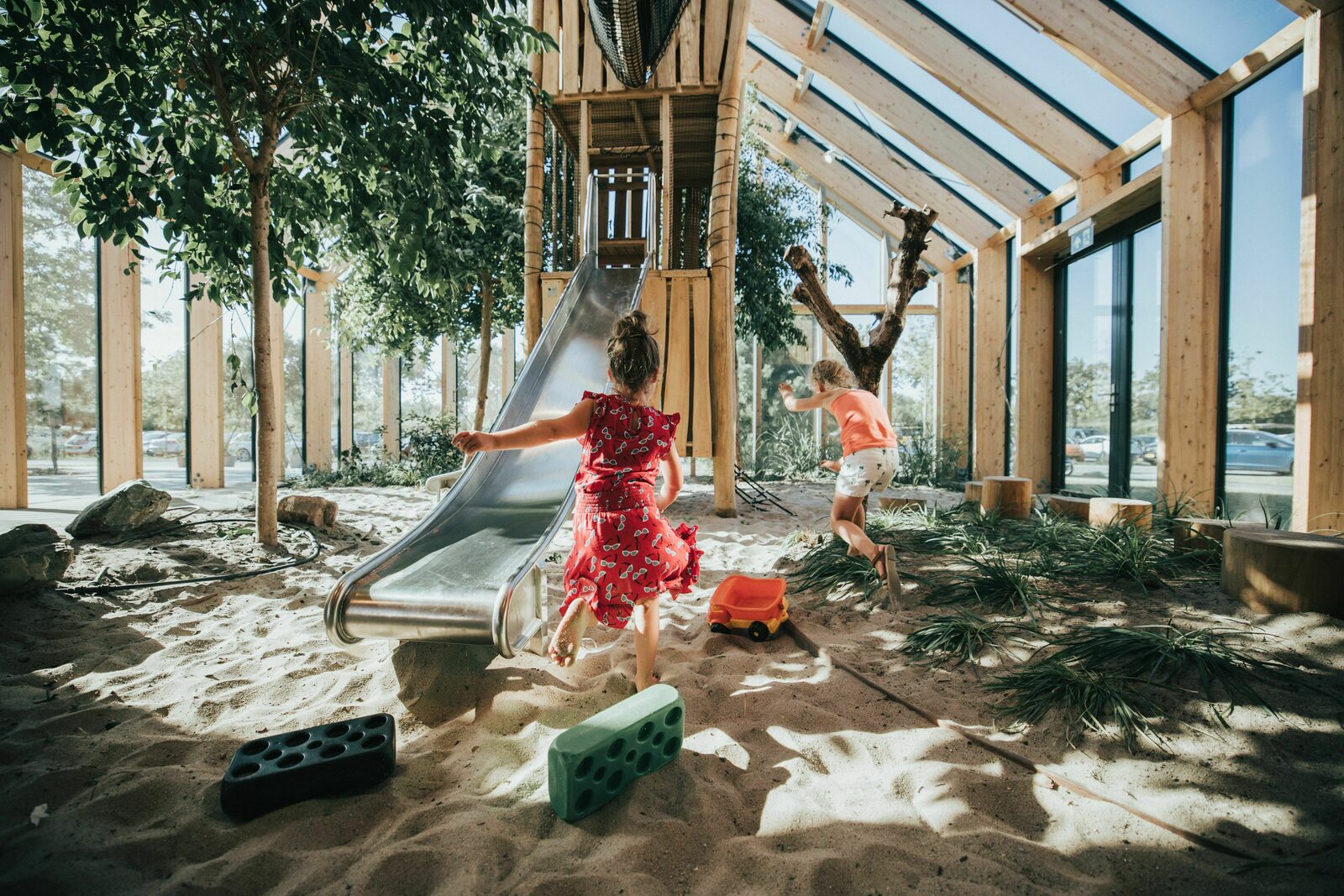 5. Beach Theater Houten Kaap
Would you like to enjoy a theater performance? That's possible at Beach Theater Houten Kaap. This theater near the beach and located on the Ouddorp Duin Square offers a varied theater program for children. In addition to fun children's performances, this theater also organizes various activities and workshops for children. Will you also come and have a look?
Want to climb and roll down a dune with your kids? This is possible on the beach square of Ouddorp Duin, along with much more to experience. For example, you can play laser tag, archery, drive a Segway or take a wave surfing lesson at Natural High. Prefer to relax? Then enjoy a bite to eat on the terrace at restaurant BijMarc.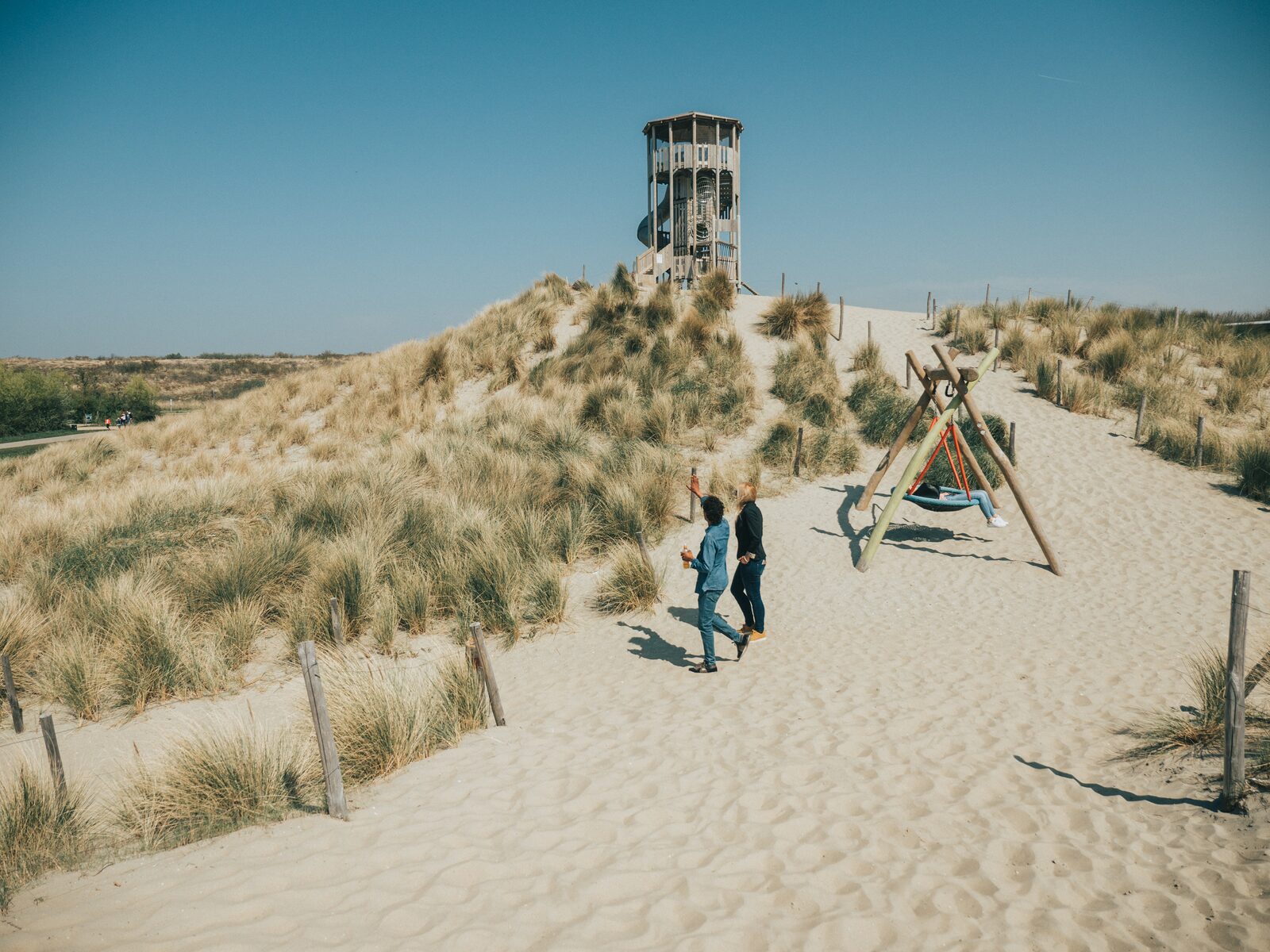 With the North Sea beach and the Brouwersdam just around the corner, it is the perfect opportunity for every child to learn to surf. Several surf schools in Ouddorp can tell and teach you everything about surfing in the sea! Will you surf with us!?
Do your kids love to play outside? Then go and discover the bunker route with your children. Several bunkers from the Second World War are hidden in this walking route through the dunes. And how exciting is it that you can also view these bunkers from the inside?
9. Water Jump Sailing & Surf Center
Are you a real daredevil? Then try the water jump at the Sailing & Surf center de Brouwersdam. You will slide down an eight meter high slope and make a jump into the water! Can you see yourself flying yet?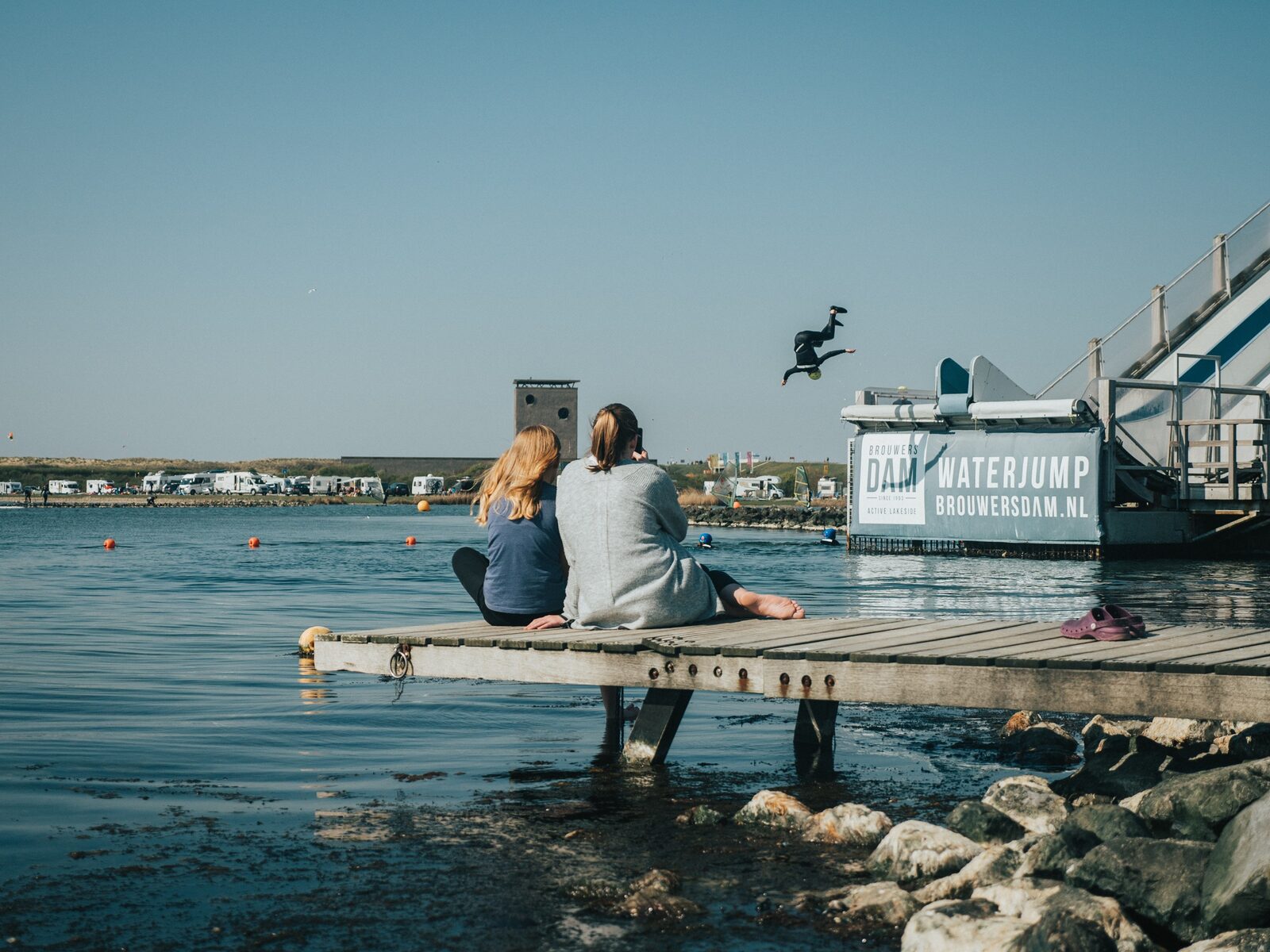 Have you always dreamed of riding an old steam locomotive as a child? This is possible at the RTM museum. The old steam locomotives still run a few times a year on the only track that is still there on Goeree-Overflakkee. During this breathtaking ride you will have a beautiful view over the Grevelingenmeer.
You can always visit the reception for more information about these children's outings and all other activities in Ouddorp and the surrounding area.